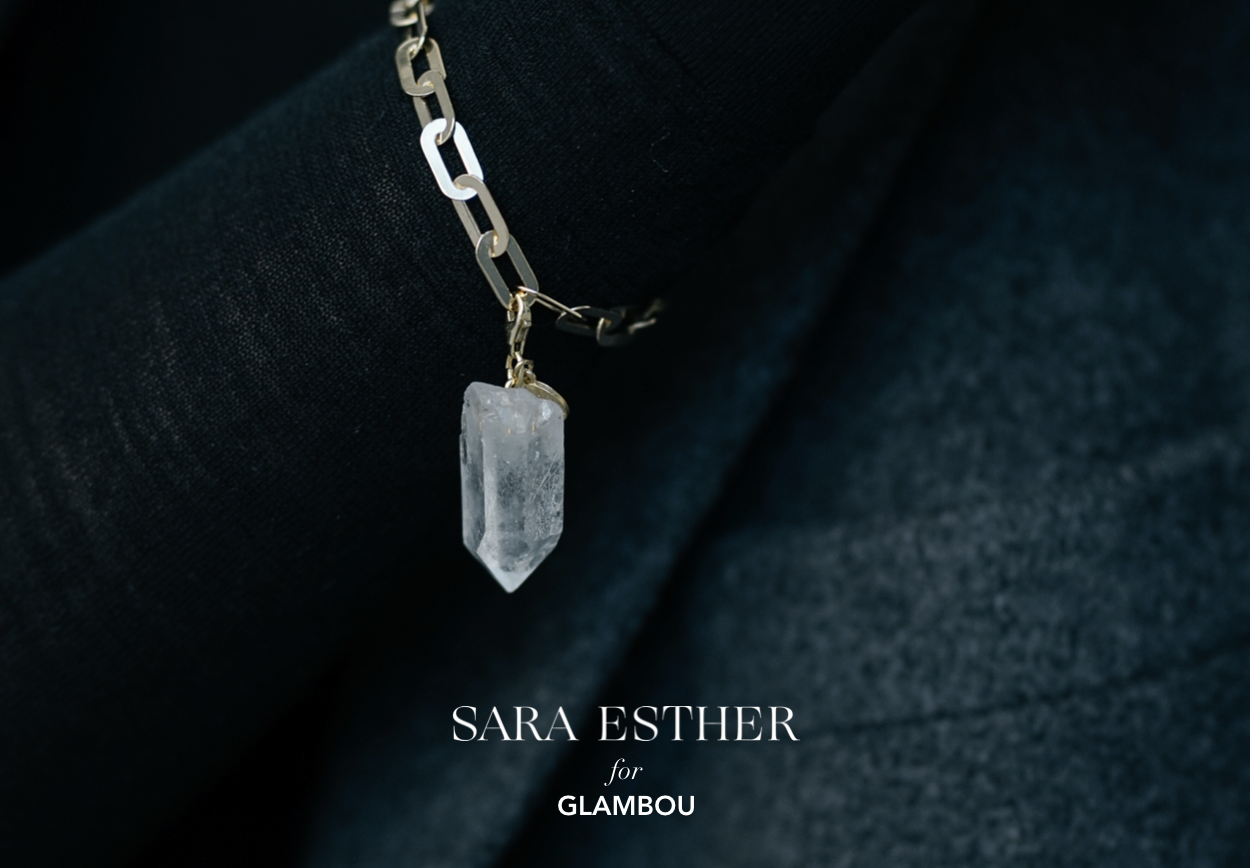 Looking for that perfect 'wow' gift for yourself or your loved-ones? Discover exclusively for Glambou the 'Free the chain' collection by Sara Esther. Choose your chain necklace and/or bracelet available in silver and vermeil and add your favorite charm, made out of the best quality materials, designed using lost wax and artisanal techniques and with the highest standards of vermeil plating. You have a choice of three statement, oversized charms to add to your chain. Which one is your favorite? The oversized flat baroque pearl for a fashion statement , the rock crystal for good energy or Sara's signature Atôme medallion? We want them all.
Medallions are a simple yet sophisticated way to add character to your jewelry. With this high-quality specimen from 925 silver you care for real styling highlights. Put the pendant alone in the center of your outfit or combine it with others for a casual layer look.
Is something still missing from your outfit? Then rely on the charm of the quartz crystal. As a pendant with silver details, you can wear it on different occasions with you or let it enchant you in everyday life. This jewellery highlight will be your indispensable companion.